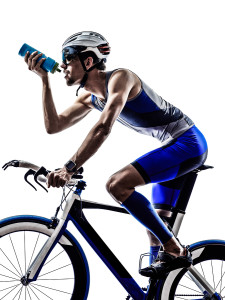 Why wouldn't you actually swallow the carbs?
It was the first day of my PhD.
We're discussing how carbohydrate mouth rinsing might increase performance. In other words, how swirling a sports drink through your mouth for a few seconds and then spitting it out, might make you faster.
It sounded like a 'scientifically interesting, but no practical applications whatsoever' type of research.
Why would you do all that trouble with rinsing and spitting it out?
Actually drinking your sports drink must be much more effective, right?